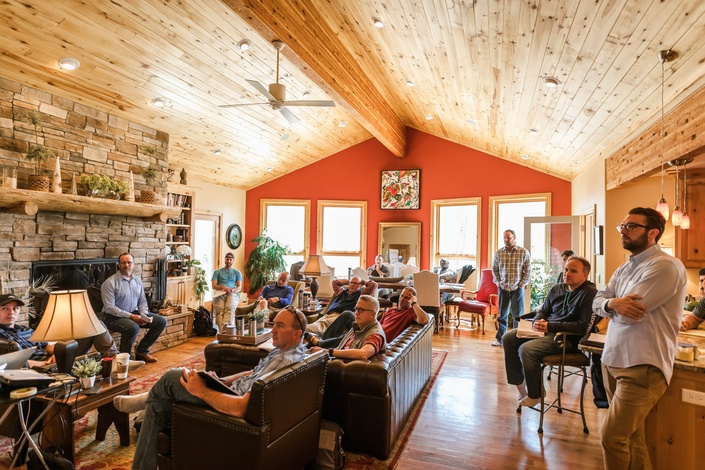 September Live Event
Work hard on your business with like-minded badasses in a retreat setting
Recharge your batteries and supercharge your business with our upcoming Live Event in Jackson Hole, Wyoming.

Thursday, September 26th to Sunday, September 29th
Watkins Ranch
273 East 5500 South, Victor, ID 83456
If you aren't familiar with our Live Events, here's what they always include:
Critical and proven fundamentals from the 10x Playbook. (These are "deep dives" of the courses and will be working sessions.)
Hand-selected guest speakers from all walks of business
Plenty of networking activities to connect with like-minded business powerhouses
"Active" learning opportunities to fuel and invigorate your results, from crisp morning hikes to sunset cocktails amidst the backdrop of the Grand Tetons
A restorative break from the grind, complete with professionally catered meals
One-on-one sessions with me
If you are familiar with Live Events, you know how powerful they can be on both a professional and a personal level. If you want to learn how to 10x your productivity, results, income, relationships, and happiness, this is where you do it. Period.
Sound like something you desperately need?
Make time. Do the work.
Attendees will be guided to complete the work and build the tools, plans, and exercises necessary for accelerating in business.

Real accountability.
Nothing about our Live Event is passive—this is a drink-from-the-fire-hydrant, hold-on-tight, massive check-in-the-box of the things your life and your business NEED you to do.
Experience brilliance.
Meet high-performers who would rather NOT be the smartest in the room. Everyone comes to the table with something brilliant, and—if you are who I think you are—that should both inspire and excite you.